Both of them are my real moms
Originally Published in Multiple Moments: A Publication of Multiple Births Canada
Quarterly Issue 1, 2012 - LGBTQ Support
The early attachment we have with our children is probably one of the most important relationships we can have. Whether our children come into our lives by child birth, adoption, step-parents, alternative family structures, co-parenting or fostering, how we engage with them has a life-time impact. From having a newborn enter your family to welcoming older children with different beginnings, it helps to have a grounded perspective on how you want to parent.
For many lesbian, gay, bi-sexual, transgendered, twospirited and queer identified parents, role models are sometimes few and far between. Add twins or other multiples to the picture and life can get pretty isolated, pretty quick. On the rare occasion that I am outside of my house after 7:00pm, I am still amazed that there is actually a flurry of community out on the streets; bustling around the East side of Vancouver. Don't these people need to be home?!
During the first crucial year, while I spent hours a day pumping milk, I had the chance to read some influential books on queer parenting. If you are looking to widen your lens and hear first-hand stories, "Who's Your Daddy? And Other Writings on Queer Parenting" edited by Rachel Epstein, offers laughter, tears and insight into this membership-only community.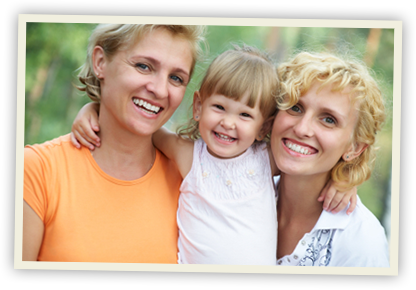 In "The Family of Woman: Lesbian Mothers, Their Children, and the Undoing of Gender", Maureen Sullivan explores the creation of family through interviews with lesbian families in the San Francisco Bay area. Moving from defined roles allows us to have relationships with our children without the pressure of traditional mother-father expectations.
Amie Klempnauer Miller wrote "She Looks Just Like You. A Memoir of (Nonbiological Lesbian) Motherhood" about her experiences of bonding with her daughter, given birth to by her partner after her own failed attempts to conceive. This book also explores the changes parenthood brings to the couple relationship.
How we define our relationships with our children is unique to each of our families. Your ideas about parenting your children are also probably going to change at every stage. When we are impacted by outside stereotypes, patriarchy, and societal expectations, not to mention homophobia, this is when the strength of our relationship with our children matters the most.
Mummy, Mama, Papa, Daddy, whatever the words you use in your family, this is the beginning of the outside world having a glimpse into the relationship you have with your children. This is a relationship worth defending.
Even in the first few months of our children's lives, we were asked by people "Which is the real mom?" as if there could only be one, or that love was determined by genetics. Our kids call one of us "Mummy" and one "Mama" – a system used by many queer parents. But this means that we need to ensure outsiders refer to us correctly.
Then there's story time at the library, where the books are all about "Mummy" and "Daddy", and Mother Goose singalong time where the songs are all about "Mummy, Daddy, Brother, Sister and Uncle John". A word in the librarian's ear was enough to get some same-sex board books added to the reading list for the next story time. But these words need to be spoken.
Navigating these issues is central to our ability to be nurturing, loving and resilient parents. Whether you obtain support through community or books or family and friends, your relationship with your children is worth it.
Tania Zulkoskey
LGBTQ SUPPORT NETWORK CHAIR