Children and Youth
Do you feel that your child would benefit from talking to someone? Are they experiencing bullying, intense sibling conflict, have low confidence or are they withdrawn?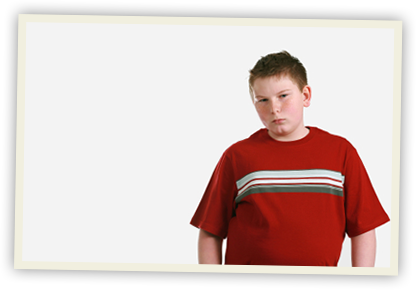 Children and  youth face a variety of challenges growing up. Sometimes it's hard for parents to sort out growing pains versus ongoing and increasing problems.
Has your child experienced a single traumatic event such as a car accident, a parent in the hospital, a fire, or break-and-enter? Helping them process these events may facilitate a stronger family bond and more focused learning at school. Talking with an objective counsellor may help your child find the words to share with you more. Parent and child sessions welcomed too.
Queer Spawn
Ever worry about your child seeing a therapist who is going to blame your same-sex or  open or non-monogamist relationship as the cause of problems with parenting or with your child? While -regardless of relationship type - the dynamics between parents and partners can sometimes play a huge role in impacting their children, Tania knows that this isn't the end-all-be-all of any issue that surfaces with children.
Tania is able to engage with children and youth in a child-focused way that creates a safe and open place to explore all types of feelings, and she works with parents to understand what changes may be helpful at home, school or on the playground. And she won't be asking who's the real mom!
Tania works with 2SLGBTQIA+ children and youth on a variety of issues and concerns. From coming-out, bullying, questioning sexuality, and transitioning. Tania will refer families to community resources when needed to enhance support, especially around concerns of school administration. She believes it takes a responsible community of professionals to also be in the village (raising children).
Sexual Abuse of Children
Children and youth who have been sexually abused or violated can use play therapy to sort through their feelings of fear, "dirtiness", trust, guilt and anger. It is important to re-establish healthy sexual boundaries and to work through these issues to create the ground work for future healthy relationships. Youth who have experienced sexual violation may have difficulty sharing their experience. They may want to talk with a professional who has knowledge and understanding about how to move from being a victim to a survivor and how to have personal choice again.
Counselling is also useful for the prevention of sexual abuse by helping children learn about boundaries and what to do in difficult situations. Parents who are looking for sexual abuse prevention tools can meet with Tania to practice using the tools that will help them in talking with with their children. Sexual education books and boundary explanation exercises will help parents navigate this subject. At the same time, taking a sex-positive position will help guide your child(ren) to feeling more empowered. It's never too early to start these conversations. For more information on Transgender / Gender Diverse click here.
Consent for Counselling
Tania requires both parents/legal guardians consent to engage in counselling unless there is a court order noting full custody and guardianship to one parent or if the child is over the age of 12 years and capable of making their own medical and health decisions. These are professional guidelines from the British Columbia College of Social Workers. Tania does not provide any court reports, assessments or opinions. Any new or un-reported disclosures of abuse will be reported to the Ministry of Children and Families Development as per the law and professional guidelines.