Table for Two: No Highchair Required
Originally Published in Urban Baby & Toddler Magazine

So you've decided it's time to plan a date with your partner, leave the kids at home, just re-connect the two of you. But besides looking forward to this special couples' time, you may also feel anxious about it. The pressure comes from feeling that the time is so short that the most must be made from it, that the memories should be lasting and that you need to talk about anything but the kids. But the thing is, you and your partner - whatever your family structure is- are in a journey together and besides routine and what you are cooking tomorrow it can be hard to feel connected outside of your focus on the kids. If you are a single parent dating, it's hard to share your life without talking about your kids.
Contrary to common wisdom, it is important to talk about the kids on your date, especially the moments that have made you laugh, feel grateful, and have brought tender tears to your eyes. Only you and those you are in a close relationship with raising your child - meaning you may be parenting with two moms and one uncle for example - know what your parenting journey has been like. The rest of your friends, family and community only see the waking hours outside of your PJs. So talking about the kids and all the joy and challenges that goes with parenting is okay, it may be your only uninterrupted, private time to do so. But what else is important to consider around a couple's date?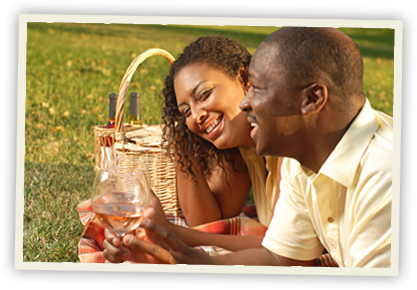 A couple's date doesn't have to be a dinner and movie after the kids have gone to bed. This might have been the ideal date before kids, but parents know that you can stay up as late as you want but your little one is still going to be the early bird. The "day date" offers more flexibility and doesn't suck the life out of you for the next day. When asked, couples often report the same desires for their date: Sue appreciates not preparing meals, eating while the food is still warm and having uninterrupted quality conversations with her partner. Krista reports her top pick is a sunny afternoon walk somewhere green and a dinner at a really nice restaurant with wine. Her partner Petr sums it up nicely, "we normally only get three to four hours so our date has to be short and sweet. As well as something that we otherwise couldn't do with kids."
If time and resources don't permit a date outside of the house it is still possible to carve out couple time. Often when the kids have gone to bed there are only a few precious hours that couples already maximize in every way possible. One option to consider is to camp out in your living room, balcony or yard. Ironically, it will actually feel like you'd gotten away - especially if you can sleep outside with the baby monitor. Eat camping food and keep it simple: when it's dark out, curl up on your couch cushions, futon or camping mattress, light the candles and talk! If you are into movies but watching them in bed is nothing new, invite your partner for a bath and set up your laptop.
Do you feel guilty being away from the kids or do you count down the moment until your free again? Parenting is always with mixed with emotions and internally we can be at odds with ourselves. To ease the planning around a couple's date, keep it simple. Think about what you'd really prefer to do if you had a couple of hours together. It's okay if a date is spent sleeping in the car next to a park after drinking a latte together. It's even okay if you plan a day date that involves the first half doing separate things - like writing emails to friends and then a bike ride together.
If you have time to connect to your parenting partner(s) you may notice that you are able to reengage with your kids with more patience, more empathy and with more energy. A small break in the routine for you can last weeks. As a single parent, by choice or otherwise, this kind of time is important for you too. You may notice that you appreciate your partner more, feel more connected and feel you have maintained a sense of independence outside of being a parent. Even when the journey of parenting has been hard between the two of you, it will give you time to breath and reflect so that you are less anxious and more present.
Top tips:
Keep it simple.
Do what you like.
Talk about the kids.
Eat warm food.
Be creative.
Do a day date.
Play together.